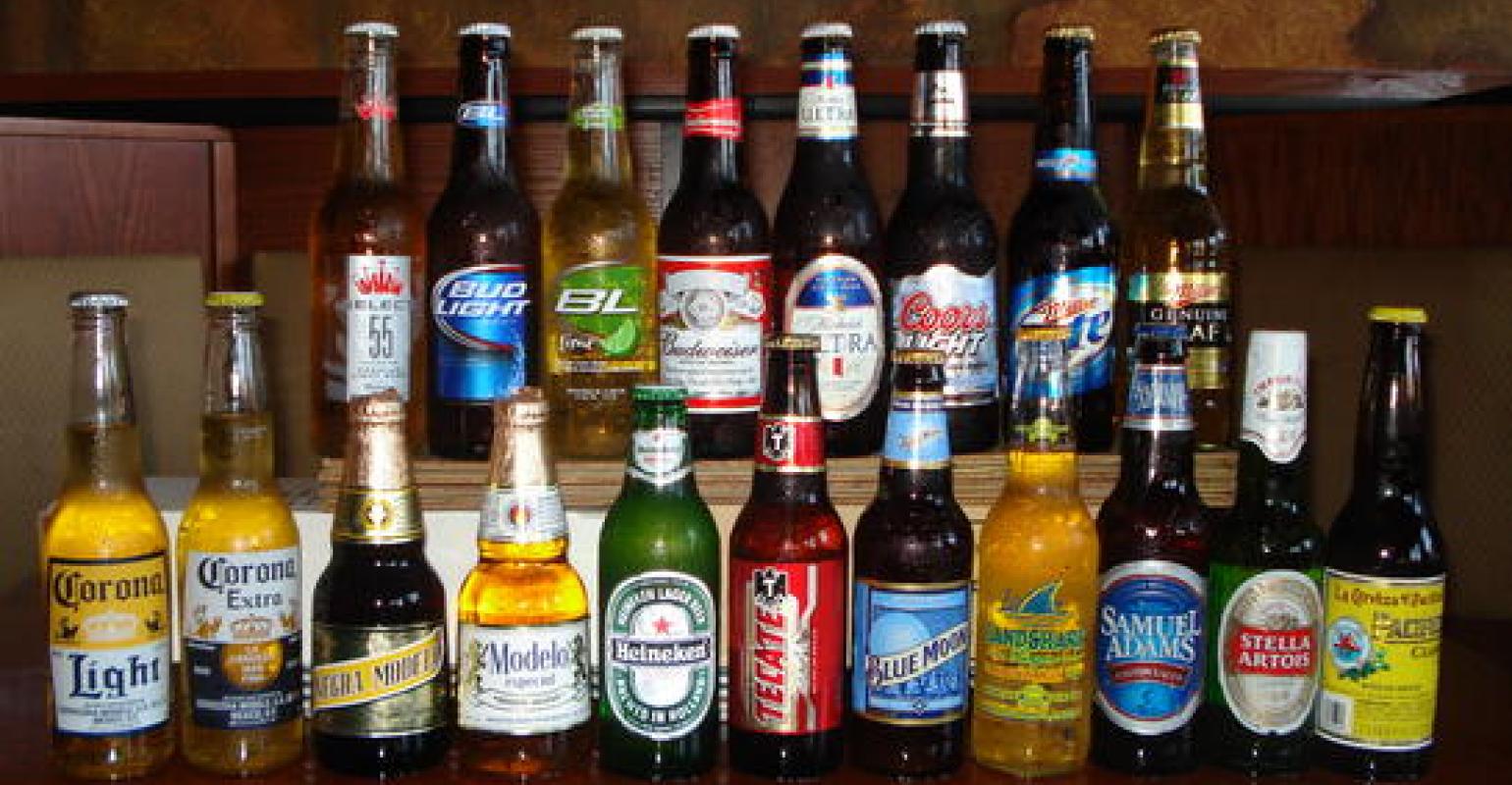 Champagnes & Sparkling Wines
Frexinet, Splits - $7
Riondo Prosecco - $7
Nacho Mama's Offers Wines by "Sterling Vintners Collection"
Whites - Chardonnay, Sauvignon Blanc, Pinot Grigio
Reds - Cabernet, Merlot, Pinot Noir
Glass - $7.99 / Bottle - $29
Premium House Wine by Vendange
Cabernet Sauvignon, Merlot, Chardonnay, White Zinfandel & Cavit Pinot Grigio
Glass - $5.99
Sangria
Glass - $5.99 / Carafe - $20.99
Draft Beers
Bud Light
Michelob Ultra
Miller Light
Dos Equis Lager
Dos Equis Amber
Corona Light
Laquintas IPA
Bottle Beers
Bud & Bud Light
Bud Lime
Coors Light
Bud 55
Cigar City, Jai Alai
Coors Light
Michelob Ultra
Miller Light
Yuengling
Samuel Adams Lager
O'Douls
Negra Modela
Modelo Especial
Heineken
Corona & Corona Light
Dos Equis XXX Lager
Pacifico
Tecata
Landshark
Blue Moon
Stella Artois
Strongbow Hard Cider
Nacho's Frozen Daiquiris - $7.99
Mango, Pina Colada, Banana, Lemonade, Margarita, Strawberry, Mudslide, Peach
Virgin Milkshakes Available - $3.99
Specialty Cocktails
Mango Tango - $7
Svedka Mango Pineapple Vodka, Orange Juice, splash of Grenadine
Lemon Drop Martini - $8
Tito's Handmade Vodka, triple sec, sour mix, with a splash of simple syrup.
Café Martini - $8
Patron XO, Butterscotch schnapps topped with cream.
The All American Lemonade - $7
Tito's Handmade Vodka, lemonade with a splash of sprite, garnish with cherries.
32oz Souvenier Nacho Mama's Beach Bucket- $10.99
Made with 5 different flavored rums, lemonade, splash of cranberry.
Same bucket refill for $9.99