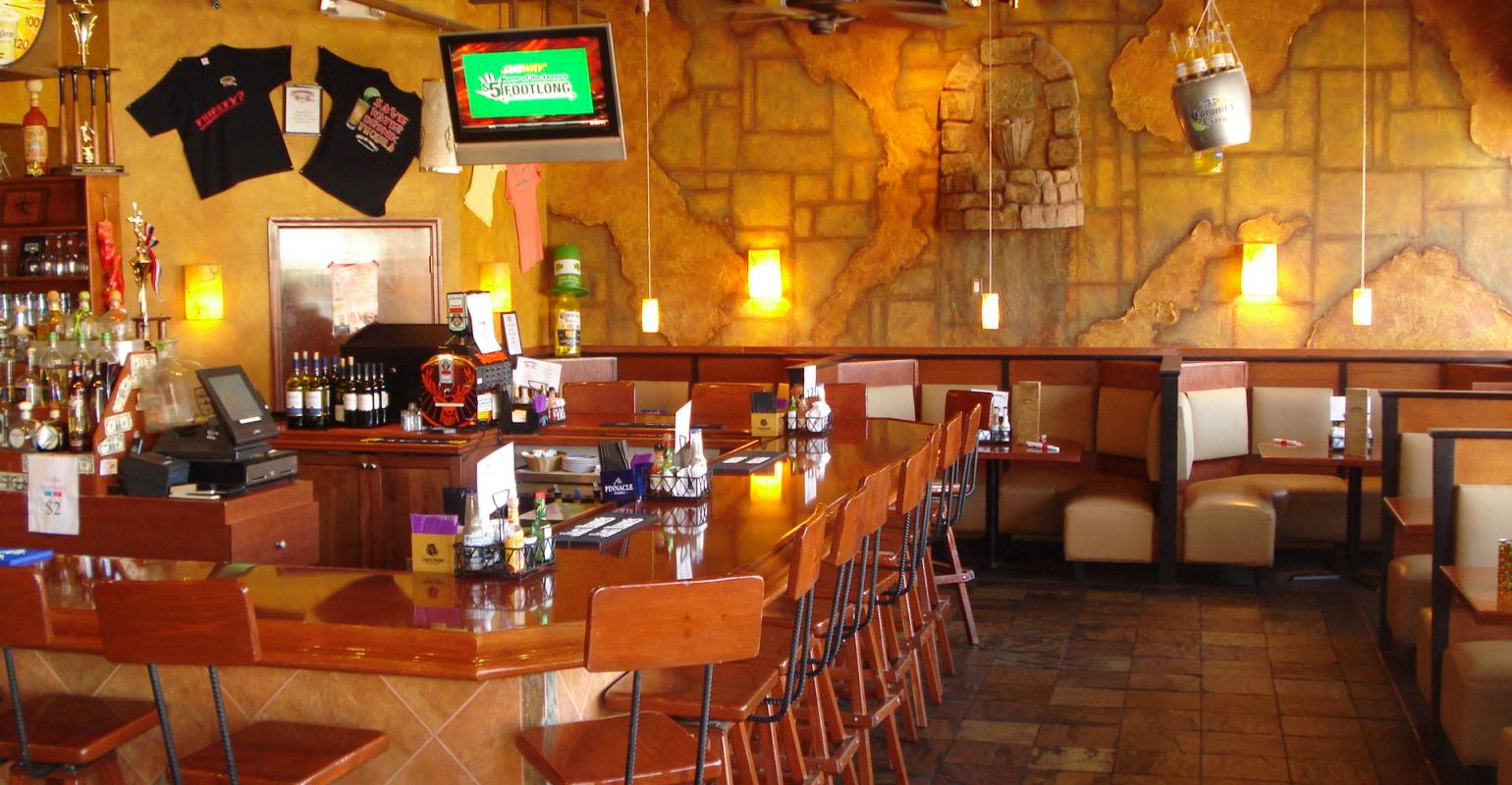 Since 1998 Nacho Mama's has been one of Marco Islands favorite places, for a great meal and a fun time. Nacho Mama's is conveniently located at the heart of the Marco Walk Plaza, within walking distance of all major Hotels and Condominiums. You can sit back and relax in one of our many cozy Booths, or outside on the Piazza under the Stars, surrounded by sparkling Fountains.
The Menu is as colorful and inviting as the Restaurant itself. It ranges from Appetizers like the sensational "Nachos Grande", through an array of Soups and Salads to the enormous selection of fresh Entrees, either on the Tex or the Mex side. Some of the House specialties include the fabulous sizzling Fajitas with all the trimmings, or the gargantuan Baja Fish Tacos. On the more traditional side there are Chicken Wings with three delicious flavors, one of the best Burgers on the Island, and a variety of fresh Chicken and Fish Sandwiches, just to name a few. Nacho Mama's is a recipient of the prestigious platinum Plate award for the best Mexican Cuisine. Yet it doesn't stop here, The large full liquor Bar is stocked with some of the finest Tequilas on this side of the Rio Grande. If you like an ice cold Cerveza our beer pool is filled to the gills with 27 varieties. Nachos is a Family friendly Restaurant, with a small Game Room attached. The kitchen is open for Lunch and Dinner, 7 Days a Week from 11am till close. There are happy Hours daily with wonderful deals like $2.00 Tacos and $2.50 draft Beers.
(Call for details 239 389 2222)
So, the next time you are visiting Marco Island, and are looking for a reasonable priced, family oriented restaurant that has good unpretentious food, or you are an "Islander" with a slight case of Cabin fever, please come over to Nacho Mama's and enjoy a good time.
After all Mama's knows best!