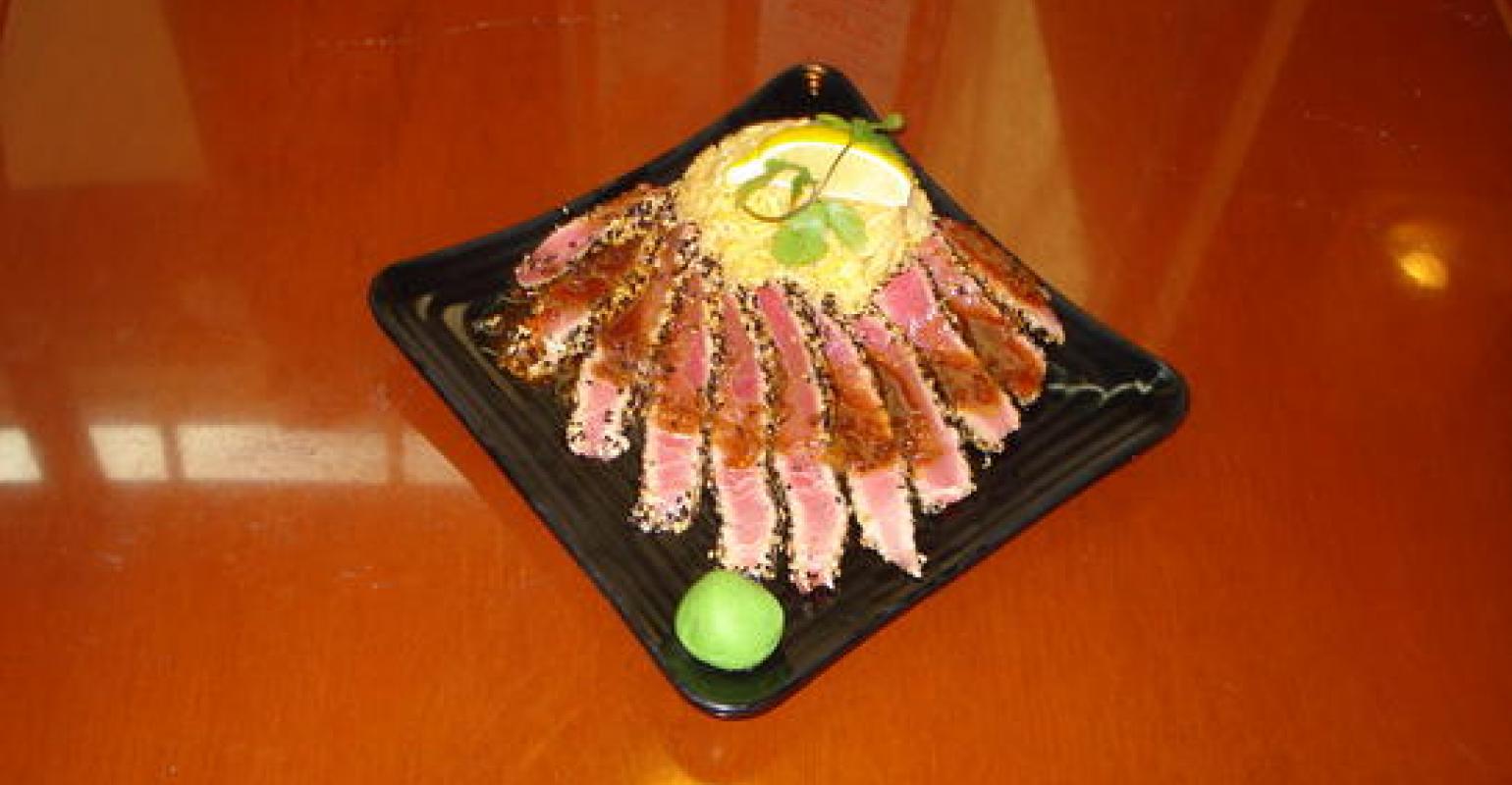 Sizzling Fajitas with All the Trimmings
Grilled onions & peppers - served with lettuce, tomatoes, cheese, guacamole, pico de gallo, sour cream, rice and refried or black beans.
Vegetarian $17
Steak or Chicken - $19
Steak & Chicken Combo - $20
Shrimp & Scallop - $20
Seasoned Steak and Chicken with Shrimp & Scallops - $21
Philly Fajita Wrap or Sandwich - $11
Sirloin steak seasoned and topped with onions, peppers & cheese. Served in a sub roll or large tortilla with french fries.
Seared Ahi Tuna - $17
Sesame encrusted Ahi tuna cooked to your liking, topped with Thai sauce. Served with rice & wasabi paste.
14 oz. New York Strip Ala Mama - $23
Topped with sautéed onions, green peppers & cherry peppers in white wine garlic butter. Served over a bed of french fries or rice.
Tuna or White Fish Pescado - $17
Fresh Ahi tuna or mild white flaky fish, topped with a chipotle tomato sauce. Served with green peppers, onions & capers on a bed of rice.
Mexican Beef (Spicy Hot) - $16
Marinated beef tossed with Mexican Jardinière & salsa over rice. Topped with picante, sour cream and served with a corn muffin.
Black Beans and Rice Entree - $11
Black bean salsa mixed with rice, olives, corn, green onions, and chiles,topped with cheese, sour cream and corn muffin.
With Carne Asada or Fajita Chicken - $16
With Tuna or Mild White Fish - $16
White Fish, Shrimp or Chicken Cozumel - $17
Sauteed with garlic butter, onions, tomatoes, jalapenos and cilantro. Served over rice.